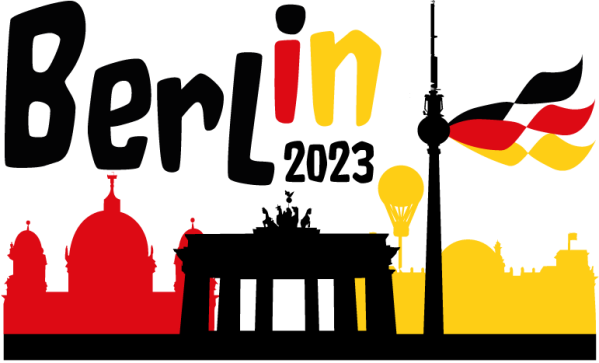 37th Annual Conference
19th - 22nd September 2023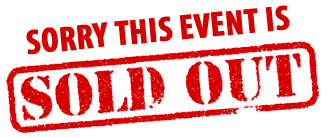 IN BRANDS WE TRUST:

The Next Frontier
Tuesday 19th - Friday 22nd September 2023
The 2023 MARQUES Annual Conference will be held in Berlin, an iconic city with a history unlike any other. Where glamour and grit can be found in equal balance and its place in history is tangible!
The Conference sessions will address in particular how diversity and the cultural environment will affect brand authenticity? Topics discussed will include Piloting Brands; Risk and Rewards for brands in the metaverse; how culture affects brand strategies; steering brands in a time of crisis; new rules for e-commerce and AI, Tik-Tok and influencers.

There will also be panels from WIPO looking at the challenges faced by Members States and General Court case law, judicial approaches to parasitic competition and international design protection strategies.

Once again, we will also have a full suite of additional workshops which you can choose to attend on the Thursday afternoon.

INTRODUCTION
We are delighted to welcome you to the 2023 MARQUES Annual Conference, Berlin, Germany where the theme of this year's conference will focus on 'The Next Frontier'!
ACCOMMODATION
We have secured accommodation at the InterContinental Hotel (Budapester Str. 2, Berlin, BE, 10787, Germany) and the Crowne Plaza Hotel (Nuernberger Strasse 65, Berlin, BE, 10787, Germany) a short 5 minute walk away. The Hotels are in a stunning city centre location with easy access to all local amenities, shops and entertainments.
Accommodation will be allocated on a 'first come, first served' basis. Subject to availability, special rates have been negotiated for delegates wishing to extend their stay either before or after the Conference. Rates quoted are inclusive of breakfast.
NON-RESIDENTIAL AND MODULAR
REGISTRATIONS
We are able to offer those delegates who choose to source their own accommodation or those who live locally, modular participation in both the conference seminars and the social activities.
SOCIAL PROGRAMME
We have organised an exciting social programme and attendance at these functions is restricted to registered delegates and registered partners only.
Unfortunately we are unable to offer registrations for social functions only.
Tuesday 19th September
Relax and enjoy meeting up with colleagues and new acquaintances alike at our informal Welcome Reception being held at the InterContinental Hotel Pavillion and Winter Garden.
Dress Code: Smart/Casual/Comfortable
(Gentlemen are not required to wear suits or ties)
Wednesday 20th September
Our Cultural Evening will be hosted by the famous Arminiusmarkthalle, located in the heart of the city. Opened in 1891 that traditional Berlin Market Hall was heavily damaged in the Second World War and rebuilt in the 1950s. In 1990, the facade was restored and in 1996 the interior was expensively refurbished with many features of the historical style remaining. Inside we encourage to visit the many restaurants and bars which will serve you an eclectic mix of world cuisines, all in a very Berlin style!
Dress Code: Smart/Casual/Comfortable
(Gentlemen are not required to wear suits or ties)
Thursday 21st September
Our Signature Gala Dinner Evening will be held at the InterContinental Hotel with dancing till the early hours.
Dress Code: Black Tie/Tuxedo/Formal
GUIDED LEARNING CREDITS
Certificates of Attendance for Delegates, indicating the number of hours of educational content, can be issued on request to the
MARQUES
Secretariat. For those jurisdictions which require it, provisions will be made for registration of attendance at individual sessions.
REGISTRATION FEES
Members of MARQUES are offered an 'Early Bird Discount' for registration for full residential or non-residential packages booked by Friday 30th June 2023.
Please note that early registration is strongly recommended. Registrations made after THURSDAY 31st AUGUST will only be accepted if payment is made by credit card at the time of registration.